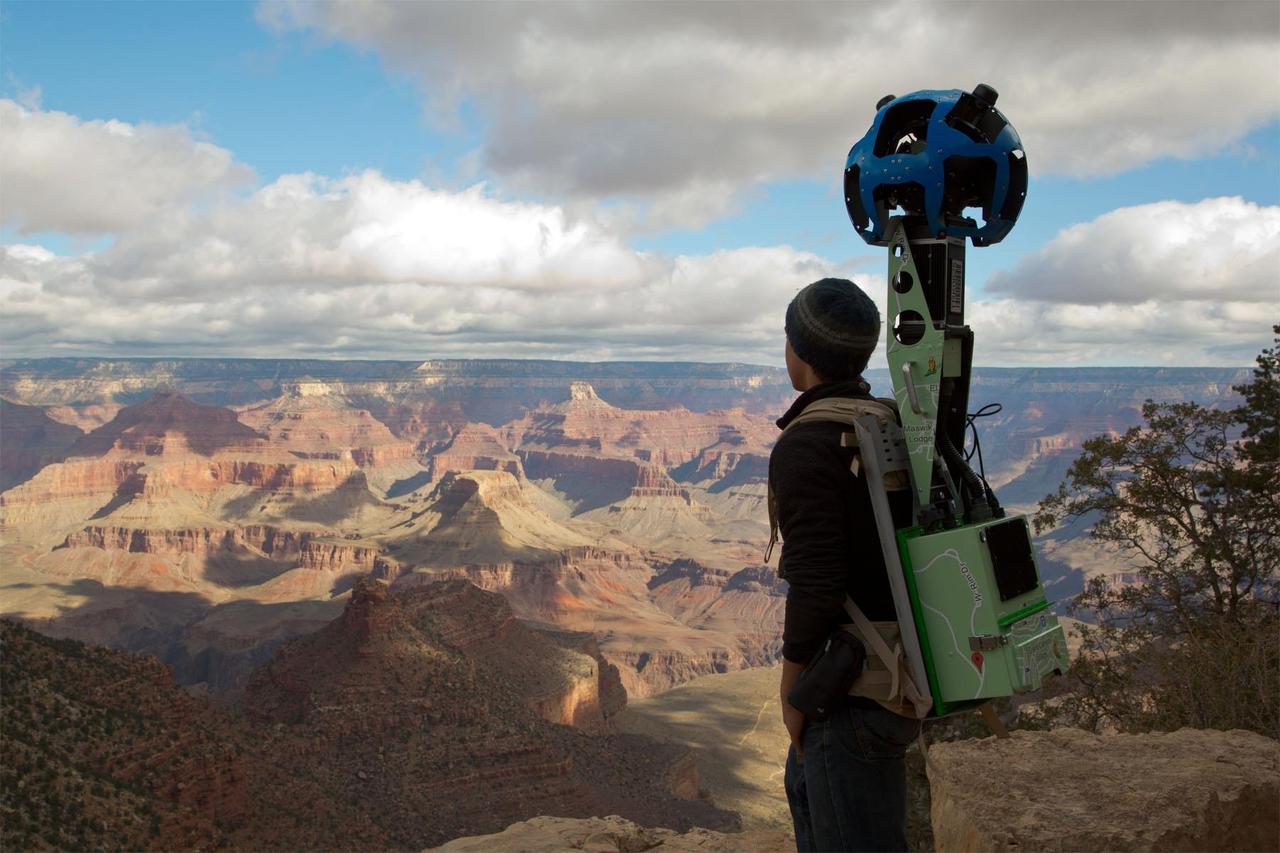 The Google Maps folks debut their amazing "Trekker" camera in the Grand Canyon. #coolestjobever

On its first official outing, the Street View team is using the Trekker—a wearable backpack with a camera system on top—to traverse the Grand Canyon and capture 360-degree images of one of the most breathtaking natural landscapes on the planet.

This week, photos are being gathered from portions of the South Rim at Grand Canyon National Park, including the ridge, the famous Bright Angel Trail, South Kaibab Trail, and more. These panoramic views will soon be live on Google Maps, giving everyone from real-life visitors to armchair travelers the opportunity to marvel at this beautiful, majestic site from the comfort of their computers or mobile devices.